About

Having been in business for nearly 25 years, we have built up an impressive blue chip client base, including the likes of Laing O'Rourke, Morrisons, Network Rail and MacDonalds.
Our core product, the P11D Organiser, has become the system of choice for larger organisations and is used annually to process over one million P11D returns to HMRC each year.
One of the reasons for our success has been our unique approach to developing & supporting our solutions. We combine the in-house expertise of tax consultants and software developers to provide the best solutions for the marketplace.
We listen to the needs of our clients and are constantly incorporating new features into our software to make their lives easier. Our commitment to providing excellent support services ensures that we never leave a client wanting.
As well as supplying the end-user, we have forged successful relationships with many third party Partners, including SDWorx, Iris, Pegasus, Cascade and MHR.
All of our partners previously used to develop and supply their own benefits software. However, the complexities of developing and maintaining a functional solution led them to opt for a more cost-effective alternative, our benefits solution, the P11D Organiser.
We offer all our partners a customised solution that offers full integration with their payroll or HR solutions at no additional cost.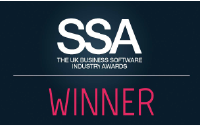 In 2006, we were commissioned by the Royal Bank of Scotland to develop a Payrolling of Benefits Solution for use by one of their subsidiaries in the Republic of Ireland. Subsequently, we are familiar with the intricacies surrounding HMRC's proposed changes to benefits processing within the UK and have already developed the Payrolling Module as a working solution to payrolling benefits in the UK. As the recognised market leaders in benefits & expenses software PAS are currently assisting HMRC to finalise their plans for the introduction of new legislative framework to payroll benefits.
Company History
PAS Ltd was formed in 1996. Since then the company has grown in size and stature year on year and is now the market-leader within the benefits and expenses software industry. This fact has been recognised by HMRC who invited PAS to join the Payrolling of Benefits Advisory Panel in 2008.
As well using the direct marketing approach, PAS have nurtured numerous OEM deals with our business partners to provide a number of routes to market for our products.
PAS Mission Statement
To remain UK market leaders in the development and deployment of legislatively compliant benefits and expenses reporting solutions across a range of platforms.
Our Vision
Working in partnership with our customers and partners, enabling everyone involved to keep focus on what they do best and achieving their goals.
Our Values
Our customers are at the focus of everything we do.
Ensuring we keep our eyes on both present and future requirements.
Listening to the feedback from our customers – they are both our best critics and our best advisers.
Supporting our clients in a professional and friendly manner ensures that they will not look for alternatives.
Mutually beneficial collaboration with our partners – great things happen when we work together.