Knowledge transfer for Personal Audit Systems Ltd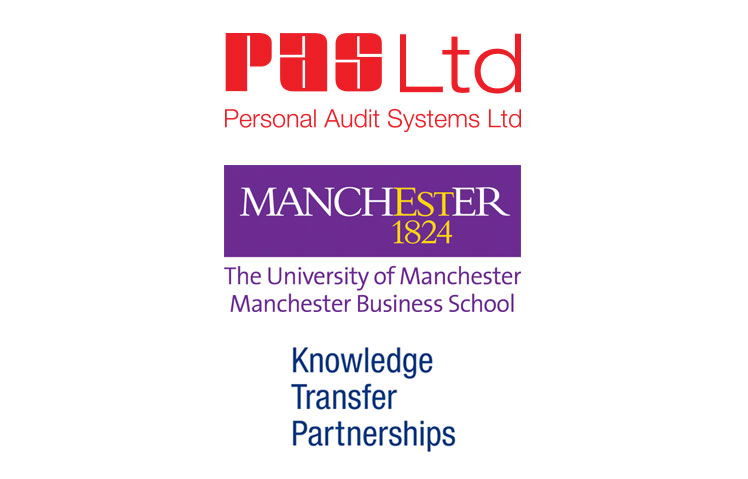 Manchester Science Parks-based Personal Audit Systems (PAS) Ltd, a market leading benefits and expenses software provider, has undertaken a Knowledge Transfer Partnership (KTP) with Manchester Business School in order to design, develop and implement a web-hosted service platform for its P11D software.
PAS Ltd's P11D software has developed a strong reputation for product quality and support services since its first release in 1997. It enables companies to report to HMRC the benefits and expense payments made to employees that aren't put through payroll, saving HR and accounting teams time and money.
The project was lead by Dr Ilias Petrounias, a senior lecturer in Business and Competitive Intelligence at Manchester Business School and, as a result of the research and implementation, PAS Ltd's clients no longer have to commit any internal technology resource or hardware when using the software, they simply access the P11D application via a web browser.
This is the second KTP project the company has undertaken with Manchester Business School.
Matthew Beech, Managing Director, at PAS Ltd, commented: "After our last positive experience of working on a KTP with Manchester Business School, we knew it would be an excellent way of moving our services to a 'software-as-a-service' model that would make it even easier to use for our customers.
"The KTP process enabled us to gather valuable intelligence on the performance of our web presence by working with Manchester Business School on analysing web data. By doing this, and implementing the results, we've developed a service with a level of sophistication that none of our competitors can rival.
"We are now the only P11D software provider to offer a web-hosted solution to benefits and expenses reporting, which has resulted in a 20% decrease in our support requirement and greater market share, increasing both sales and profits."
Dr Ilias Petounias, Manchester Business School, added: "This is my second KTP with PAS and it has been a pleasure working with them. The company is always forward thinking and looking at ways to develop their P11D software further. With the web hosted solution companies do not need to install and maintain their local version of P11D Organiser, while at the same time they have access to the software and their data from anywhere in the world"
Ends.
PAS

Ltd

Formed in 1996 when the UK was going through self assessment which created a gap in the payroll and HR market, PAS Ltd aim was to become the industry standard software solution for the handling and reporting of benefits and expenses within the UK.

In 1997 they launched the award winning P11D Organiser. It proved to be an overnight success, and is now the preferred product for reporting benefits & expenses for major blue chip clients.

The company has grown in size and stature year on year and is now the market-leader within the benefits and expenses software industry, a fact recognised by HMRC who invited PAS Ltd to be on the Payrolling of Benefits Advisory Panel in 2008, a position the company still holds.

PAS Ltd are proud to have won the 2010 Software Satisfaction Award in the Enterprise Payroll product category.
About Manchester Business School
Original Thinking Applied
Manchester Business School (MBS) is the UK's largest campus-based business and management school and is ranked 29 in the world (Financial Times, 2011). It provides undergraduate, postgraduate and custom-made executive business education for private and public sector organisations.
Programmes include:
Full-time

MBA

Global part-time

MBA

(option to specialise in finance, engineering, construction and sports management)
Global accelerated

MBA

(2 year)
Specialist Masters programmes
Doctoral (PhD) programme (ranked 1 in the world, Financial Times, 2011) and

DBA

Undergraduate
Research
MBS is the UK's leading centre for business research – according to the government's most recent Research Assessment Exercise (RAE) 2008. Of the participating UK schools, research generated by MBS' world-leading academics topped the results for research power (quality x volume).
Knowledge Transfer Partnerships
Knowledge Transfer Partnerships is a UK-wide programme enabling businesses to improve their competitiveness, productivity and performance by harnessing the resources, skills and expertise of academic institutions.